Introducing our brand new monthly healthcare plan, designed to help you to take care of your pet while saving time and money.
Our new payment plan, VetPost, allows you to take control of your vet bills. Spread the cost of routine parasite treatments and have them delivered right to your doorstep, as and when you need them.
VetPost is personalized to each fluffy patient we treat, with a tailored plan to your pet's individual needs – providing comprehensive cover for fleas, ticks, mites, and worms with the best prescription strength veterinary products.
Your loving companions will also benefit from our annual health check and vaccinations in the comfort of their own homes, meaning no stressful visits to the vets*. You'll also get 10% off our recommended high-quality food by Virbac.
*These vaccinations do not include Kennel Cough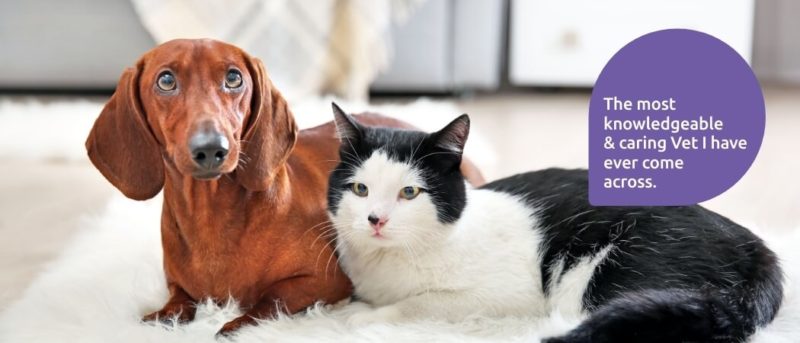 The benefits of our healthcare plans
Avoid stressful visits to the vets.
Personalised plan, tailored to your pet's needs.
Pets can enjoy visits in the comfort of their home.
Free annual vaccinations.
Free annual health checks.
10% off Virbac pet foods.
Avoid the cost of an infestation.
Affordable, and delivered directly to your door.
Get the right treatment, at the right time, without having to remember!
Monthly prices start at £12.50 for both dogs and cats, but can differ depending on weight and their individual product requirements.
The importance of flea, worm, and tick treatments
Our fluffy friends should be treated for fleas, ticks, and worms throughout the year to protect them from these parasites and any viruses they carry. With many products to choose from, knowing which one of these is best suited to your pet can often be difficult, that's where our friendly, compassionate team can help. 
After getting to know your loving pet in their element, the home, their new best friend (your vet) will advise and prescribe the most appropriate treatment plan for your pet.
Our leading veterinary team are on hand every day to answer questions you have about anything and everything, from appointments to medical advice, we're on hand to help. 
Signing up is quick and easy too!
Interested in joining the healthcare plan or maybe you'd like more information? Please give our friendly team a call or drop us an email and we'd be happy to assist with any queries you may have. 
Belper Branch
01773 302 220
High Peak
07930 742 830
Email
info@vetcarehome.co.uk