As our pets get older, it's important that we all keep a keen eye on their behaviour and routines. It's extremely hard for our pets to tell us that they are in pain, which is why it's important that you pick up on any subtle changes in your loved ones.
Arthritis affects most of our senior companions and is unfortunately a non-curable and progressive disease. Spotting signs of Arthritis can be difficult, however, noticing any of these subtle changes to your pet's routine can be your pet's way of telling you that something is wrong…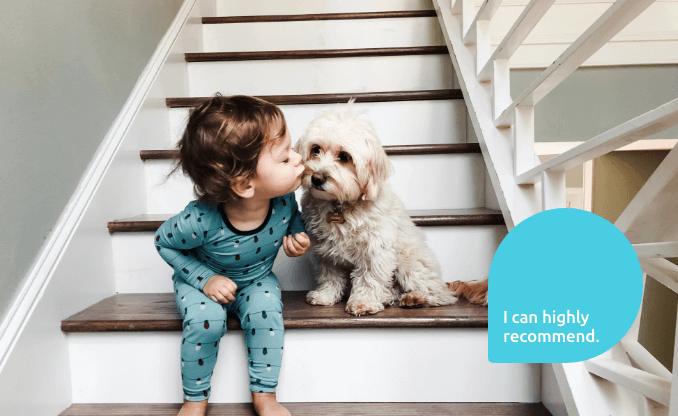 Reluctance to go for a walk or walking shorter distances.
Stiffness when getting up after resting.
Less inclined to climb stairs or jump on or off the sofa.
You may also notice a loss of muscle; this is particularly common around the shoulders or hips in the later stages of Arthritis.
The old wife's tale of 'one year is equivalent to seven dog years' is proving its worth, with recent studies showing that a new formula to convert dog years to human years carries scientific weight behind it. https://www.sciencemag.org/news/2019/11/here-s-better-way-convert-dog-years-human-years-scientists-say?
Once our brave, senior companions reach their senior years, it's likely that they will become less comfortable as their fun-filled lives play catchup. However, there are many ways that we can help to improve our pets' comfort and quality of life while dealing with Arthritis.
Here are some subtle home adaptations that you can make to help your furry friend be happy and comfortable at home…
Add non-slip floor surfaces such as rugs or runners to improve your loving pets' comfort and confidence when walking.
Clip your pets' nails to ensure they're happy on their feet.
Raise food and water dishes to just above elbow height so your pets have easy and pain-free access.
Consider investing in a car ramp to avoid jumping or lifting when getting in the car to visit your pets' favourite walking spots or family members.
Change your walks to avoid any unsteady or slippery surfaces and favouring flatter, softer ground to ease joint strains.
For your smaller, senior friends, set up beds or shelters that are on the floor or easily accessible if they like to be higher up.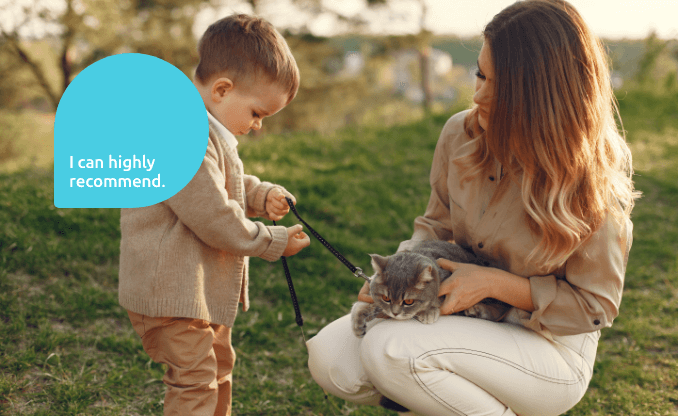 Preventative Steps
Weight Loss
Weight control plays another critical role in dealing with stress or pain with Arthritis and can make a huge impact on quality of life. Arthritis can be brought on early by carrying extra body weight, with obesity considerably shortening the lives of our loving companions.
There are many ways that we can help our loved ones shed some pounds and trust us it's much easier than doing it ourselves! Please get in touch with a member of our team for a helping hand on weight loss plans.
Medication
Medications can also play a crucial role in improving quality of life and there are many medications and supplements that can help. Starting the medication process as early as possible is vital to slow the disease down. The most popular supplements with Vets and pet owners across the UK are Glucosamine and Chondroitin.
If these nutritional supplements are not sufficient enough to fight pain and inflammations on their own, then other prescription-only medications are often prescribed. In most cases, non-steroidal, anti-inflammatory drugs are used at the beginning of the process, this is then paired with more medicines in a step-wise manner as time passes.
Alternatively, a new-to-market, first-of-a-kind prescription-only drug is helping to fight pain and inflammation for severe cases of Arthritis. This therapy has been found to dramatically reduce pain – with no side effects. This treatment functions like naturally occurring antibodies and after just one treatment, your loving pet will have increased mobility and far less pain. Best of all, this injection treatment lasts a whole month, meaning no regular vet visits.
There are up to four combinations that we prescribe to help control osteoarthritis – helping your pets live, fuller, happier lives.
Pain caused by Arthritis can be hard to manage, but with the help of VetCare@Home and a few home and lifestyle adjustments, we can help your pets to feel happy, be mobile and live long pain-free lives.
Our team at VetCare@Home takes pride in treating pets as family and are on hand, 24/7 to help in any way we can. So, if you are at all unsure, or have any questions, or need a little advice, then please don't hesitate to speak to one of our compassionate team members.