What happens in a blood test and why we do them?
Have you got a senior pet? We class large-breed dogs over six years and most dogs over the age of eight to be senior companions. Whilst cats are considered of age once they reach around 10 years.
Just like us, once our loved ones reach their senior years, illnesses and health problems can become more common. Our fluffy companions are braver than us though, often completely hiding signs of a problem, or only showing subtle signals.
This makes diagnosing issues or spotting them yourselves extremely difficult, with cats especially good at hiding signs of aging or growing discomfort.
The reasons for having a blood test
Once your pet approaches old age they may appear to be as healthy as ever, however, even if your loving pet appears to be fine – it's still a good idea to get a blood test. Doing this allows us to detect any conditions early, giving us the best chance to help your pets fight off any underlying conditions. 
Taking your pet for a blood test is a great way to get a picture of their overall health, while at the same time giving you peace of mind if everything comes back as right as rain!
As well as testing our older friends, we also recommend getting a blood test for pets that take regular medication, before an anesthetic, or when they are unwell – just to be on the safe side.
What are the signs that your pet may need a blood test?
Weight loss or gain despite the same food intake.
Increase or decrease in hunger.
Drinking more than usual.
Needing the loo more often.
Behavioral changes such as confusion or withdrawal.
Vomiting or regurgitation.
A change in mobility such as struggling to get up or, less enthusiastic for walks. For cats, they may favour lower sleeping spots. (see our information on arthritis)
These reasons are why we recommend blood screening for our older patients. This allows us to check their blood for signs of health problems that older pets are prone to – and if your pet is given the all-clear you can carry on knowing they're in tip-top health.
What happens during a blood test?
Veterinary blood tests performed by our caring team are usually very quick and pain-free. 
We start by trimming a small area of fur, usually on the neck or leg.

 

We then clean the area before applying a good amount of numbing spray.

 

Once the numbing spray has worked its magic, we will carefully take a small amount of blood, pop it into our bags and it's over to the laboratory.
Once the results of the tests have been processed, we will be in touch right away to talk you through the findings.
Over the years, we've seen dogs and cats that are nervous or stressed by a trip to the vets, that's why we come to you – to ensure a stress-free, quick, and happy visit.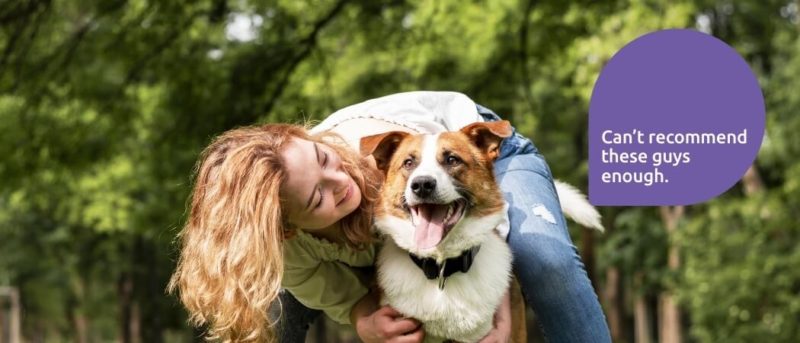 What do we check for?
Kidney Disease
Kidney disease is common in older pets, sadly affecting around 1 in 3 cats and 1 in 10 dogs. The symptoms of this condition can be subtle so it's important that we test for it regularly. When we test your pets with this condition in mind, we look for changes in the rea and creatine, two of the things that the kidneys remove from the body. We may also see changes in the red blood cells (such as anaemia).
Signs of this condition often include increased thirst, increased urination, lethargy, vomiting, and a reduced appetite.
Hyperthyroidism
Sadly, this is another common disease that we see in cats, usually affecting around 1 in 10 geriatric cats. This condition occurs when the thyroid gland develops a benign tumour, and this tumour produces too much thyroid hormone. Although symptoms are usually spotted quickly, it's important for us to measure the levels of this hormone in our pets so that we can assess the response to treatments.
Signs of this condition often include weight loss, increased hunger, skin issues, and behavioral changes.
Diabetes
Using our specialist equipment, we can get an accurate measure of the glucose in our pets' bodies. A small amount of glucose is normal and nothing to worry about, however, increased levels of glucose would indicate further testing is needed, including testing the urine. 
Signs of this condition often include weight loss, increased hunger, decreased hunger, vomiting, drinking and urinating more often, sudden loss or change in vision, lethargy, and sometimes a sweet smell a bit like pear drops.
Diabetes can often be managed with changes to the diet alone, or by supplementation of insulin through injection. Our friendly, veterinary team will be with you the whole way to help both you and your loving pet.
Hypothyroidism
Signs of this condition often include weight gain, hair loss, or a change in coat and lethargy. This condition is easily treated, with medicine to supplement what the body is no longer producing.
Cushing's
Cushing's is a common condition often associated with our older companions. The symptoms of this condition are extremely subtle and put down to old age. Our screening doesn't test specifically for Cushing's disease, but changes in the liver and other symptoms can hint at a problem – allowing us to investigate further and get the right treatment for your loving pet.
Liver Disease
Signs of liver disease in our loving pets can also be very subtle. These may include digestive problems, lethargy, and other issues. Changes in liver function can also indicate other diseases. Regular blood tests can help us to find early signs of these conditions and treat them fast with the best healthcare plans from our industry-leading team.
Haematology
This is the measurement of white and red blood cells in the body, which can highlight any underlying conditions, infections, or diseases such as anaemia or cancer. Taking your pets for regular blood tests can help us to get the best possible treatments for them.
Interpreting the results
Once the blood tests have been taken by our caring veterinary team, we will call you at your earliest convenience to explain our results and any changes to your pet's health. We will answer any questions or concerns you may have and our team is always on the end of the phone for continued support.
Catching any disease early is vital as it allows our vets to be one step ahead in treating your pet. We can also use the test results as a baseline, so next year if something has changed, we will be able to spot it right away and take immediate action if needed – and if your pet gets the all-clear, it's a weight off your shoulders.
Having your vet take regular blood tests can also mean you and your loving pets can avoid any stressful trips to the hospital, as many diseases can be detected and managed with medication or even prescription diets.
So next time we come to see your senior companion for a check-up or routine appointment, please ask our team about our geriatric blood screens.  
Our team prides itself on treating pets as family. We are here to help in any way we can.