Welcome to our state-of-the-art Mobile Ambulance, the first of its kind in the UK. Our specially built Mobile Ambulance allows us to care for animals close to home without the stress of long journeys to the vets.
Our state-of-the-art mobile ambulance is beautifully designed and engineered in the UK with the help of our expert team. We have created a comfortable space for all our furry friends, and one which allows us to carry out even the most complex operations thanks to the help of our top of the range, on-board operating room.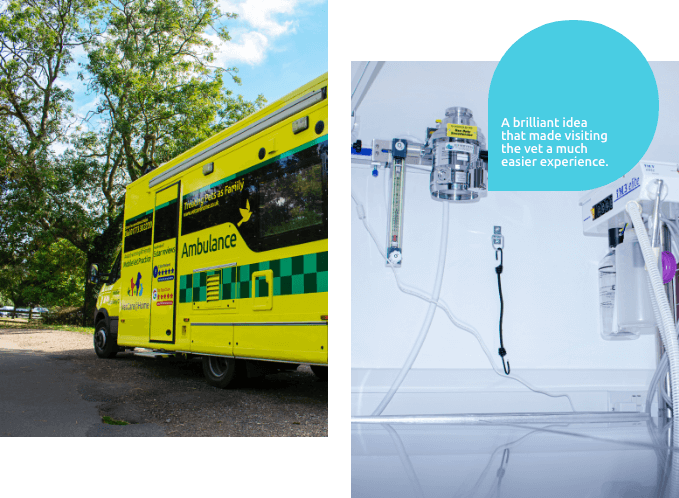 Going to the vets can be stressful for both our pets, and their owners, and taking your pets in for an operation or routine treatment is no exception. Our inspiration behind our mobile ambulance was to create a friendly, safe, and comfortable environment that we can bring to your doorstep to ensure the whole process is as stress-free as possible. We allow you to be at home with your pet for premed, and for recovery to ensure they feel as comfortable as possible while we treat your loving friend.
Our mobile ambulance is equipped with top of the range veterinary equipment for all kinds of medical procedure, from routine treatments to surgical operations.