You will now see us out and about in our newly designed van.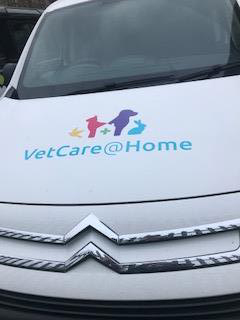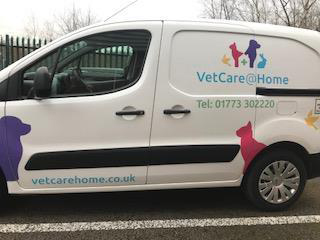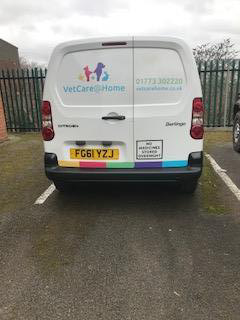 Our van allows us to come to you and bring everything we need to examine and treat your pet's in the comfort of your own home.
All medication and equipment are removed at night so nothing is left in the van.
Let us know where you have seen us when you are out and about on Facebook and watch out for our next competition.